World Maintenance Summit: The startup ecosystem in Morocco has been flourishing, particularly in the fields of technology and innovation. While still relatively small compared to other countries, the ecosystem has made significant progress in promoting digitalization and Maintenance 4.0, which leverages Industry 4.0 technologies to optimize maintenance processes.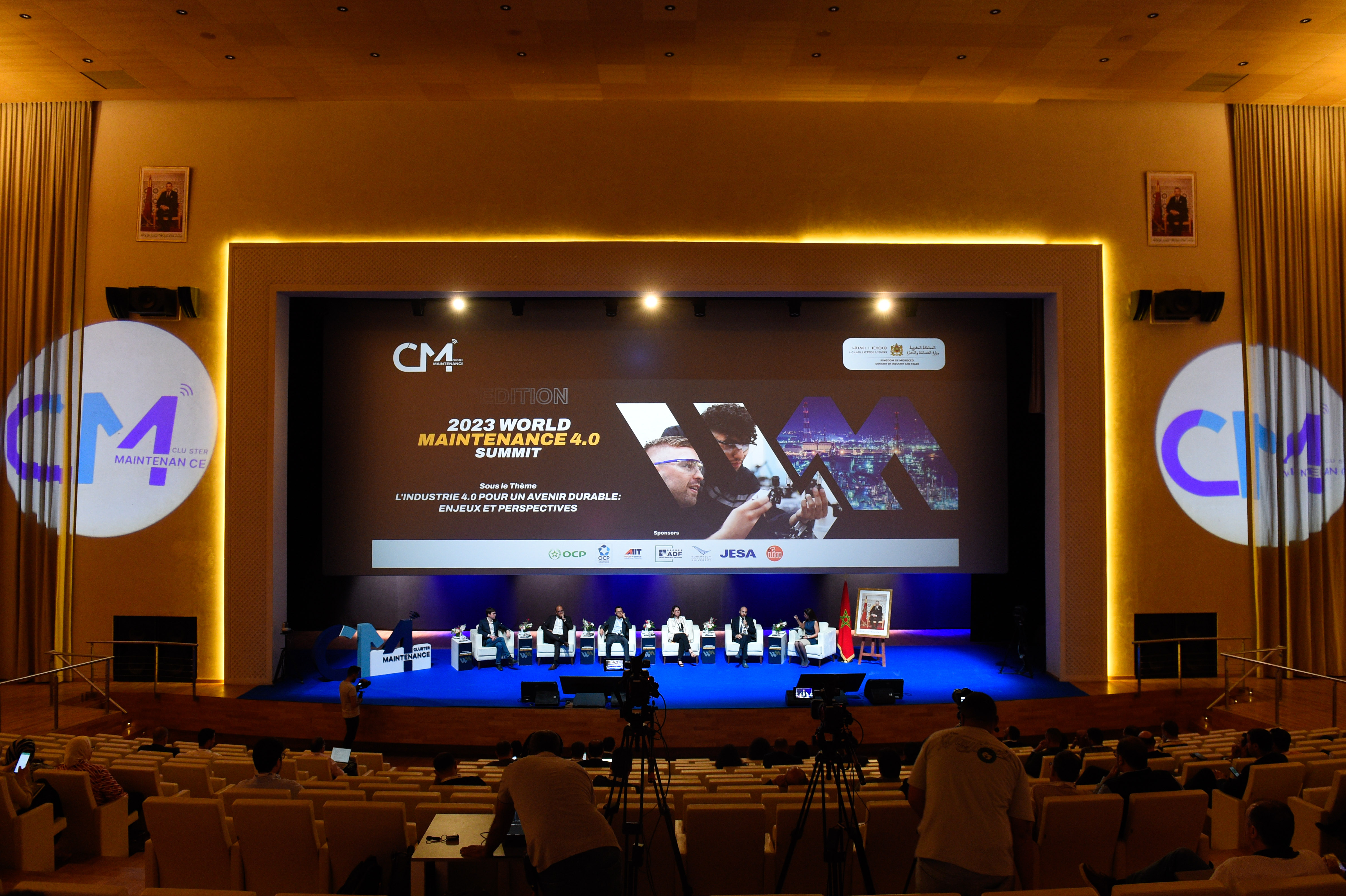 Experts from Morocco and abroad recently highlighted at the World Maintenance Summit the pivotal role of the Moroccan startup ecosystem in accelerating industrial digitalization and Maintenance 4.0 within the country. Despite acknowledging the work ahead, they anticipate continued growth and development of the ecosystem, leading to further innovation and advancements in these areas.
These industry professionals shared their insights at the inaugural World Maintenance 4.0 Summit, held on May 11 and 12 at Mohammed VI Polytechnic University in Benguerir, Morocco. The event was organized by Cluster Maintenance 4.0 and featured keynote speeches and interactive workshops covering various topics, including blockchain, Artificial Intelligence (AI), and the Internet of Things (IoT).
In an interview with Morocco World News, Lyazid Zouine, Our marketing Manager at OCP Maintenance Solutions and a summit organizing committee member, highlighted the growing international recognition of Moroccan startups. He stated that Moroccan startups are gaining momentum and offering revolutionary services and products, garnering global attention.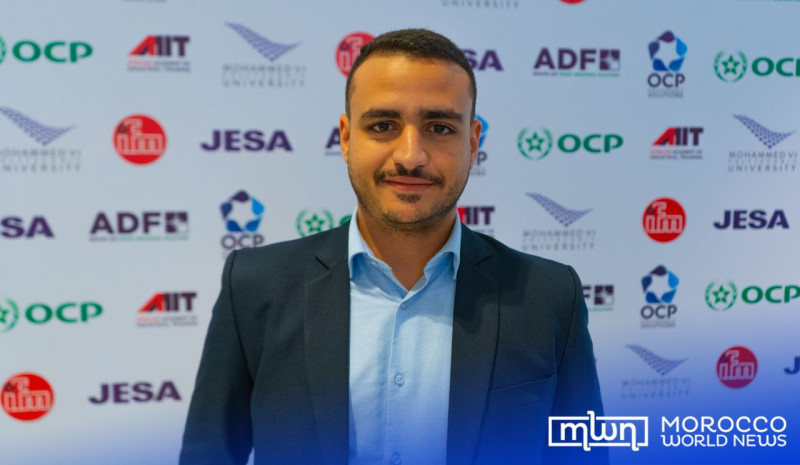 Zouine expressed pride in witnessing the remarkable work of Moroccan startups and entrepreneurs, who have competed with international players despite limited resources and access to knowledge and infrastructure. He believed that Moroccan startups and entrepreneurs would become key players in the industry and digitalization within the next decade.
Zouine also emphasized OCP Group's commitment to supporting young entrepreneurs through mentoring, training, and funding opportunities. He highlighted the extensive support provided by the phosphate giant, including financial assistance, access to infrastructure, and leveraging its 100-year expertise in mining with a digital focus.
CTO and Co-founder of IR4LAB, Mohamed El Kandri, echoed Zouine's sentiments, praising OCP's contributions to fostering innovation in Morocco. He regarded the summit as a testament to OCP's dedication to improving innovation within the industry and as a model for other companies to follow.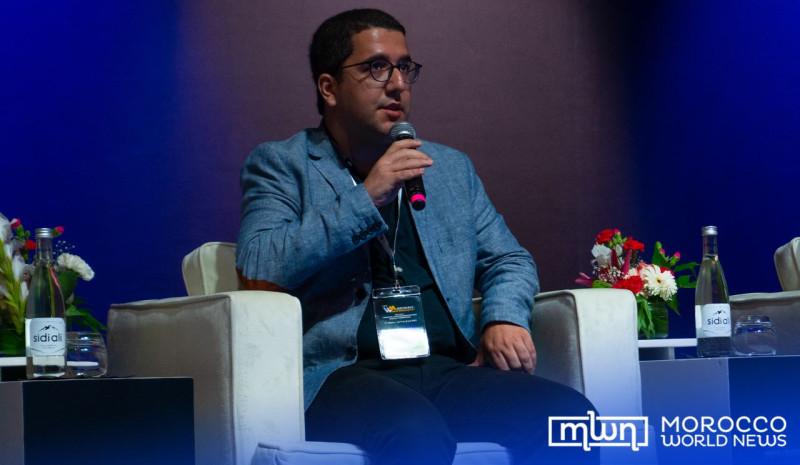 El Kandri emphasized the role of Moroccan startups in accelerating industrial digitalization, bringing a new mindset of innovation, creativity, and thinking outside the box. He advised Moroccan startups to adopt a borderless attitude, recognizing that they are competing locally and against entrepreneurs worldwide.
Maxime Guillaud, CEO of INSKIP, highlighted the positive characteristics of Moroccan startups, including their innovative solutions, agility, and comprehensive understanding of industry needs. Mael M'baye, Head of BPI France's North Africa office, stressed the critical role of Moroccan startups in assisting industrial companies in adopting digital tools.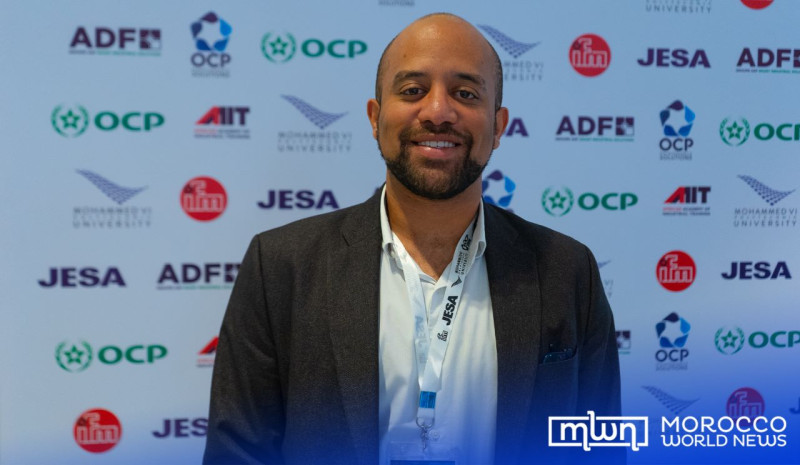 The World Maintenance Summit showcased Morocco's impressive and advanced industry, particularly in sectors such as automotive, making it a central player in Morocco-France partnerships. Morocco's industry faces challenges, but M'baye affirmed that the country possesses the necessary tools and partners to overcome these obstacles.
The first edition of the World Maintenance Summit, themed "Industry 4.0 for a sustainable future: challenges and perspectives," positioned Morocco's industry as a regional leader in maintenance and Industry 4.0. Renowned experts, including Abdelaziz El Mallah, IFM OCP Group General Manager, Mohamed Bachiri, Vice President of CGEM, and Al Coury, Director of Asset Management at JESA, participated in the event.
The summit's panels and workshops shed light on the latest trends and innovations in maintenance and industrial digitization. Topics included the use of IoT and sensors in Maintenance 4.0,
the role of AI and data in transforming the industry, and strategies for digital transformation in heavy industries and the "factory of the future."
Zouine expressed his satisfaction with the summit's outcome, noting the successful collaboration among partners, sponsors, industry experts, and professors who gathered to exchange ideas, expertise, and network.
Guillaud celebrated the enthusiasm and energy demonstrated by participants and attendees, emphasizing the potential of the discussed topics, especially those related to environmental sustainability, industry digitalization, and maintenance enhancement.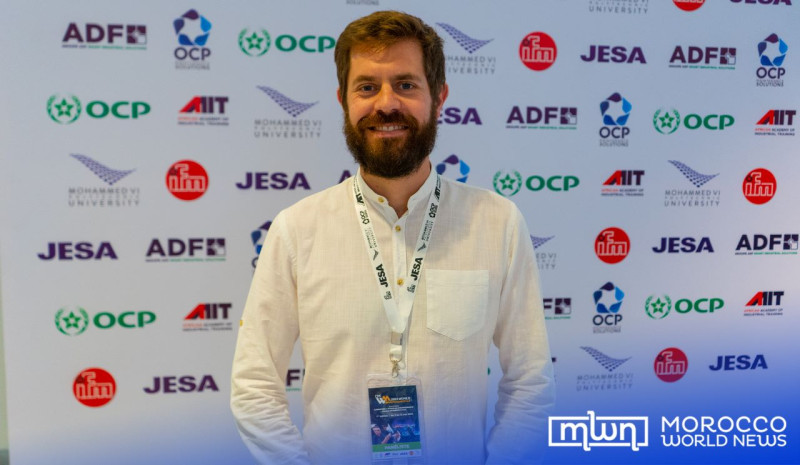 As OCP Maintenance Solutions, we are proud to have been part of the World Maintenance 4.0 Summit, contributing to accelerating industrial digitalization and Maintenance 4.0 in Morocco. We look forward to continuing our support for innovative startups and entrepreneurs, driving the country's transformation in the industry and digitalization sectors.