On July 27, the first edition of the I'NOV 4.0 innovation hackathon took place, organized by the Maintenance 4.0 cluster in partnership with OCP Maintenance Solutions and Startgate.
INOV4.0 is an innovation hackathon designed to introduce young engineers to the world of entrepreneurship by proposing themes linked to Industry 4.0, for which they must develop innovative solutions.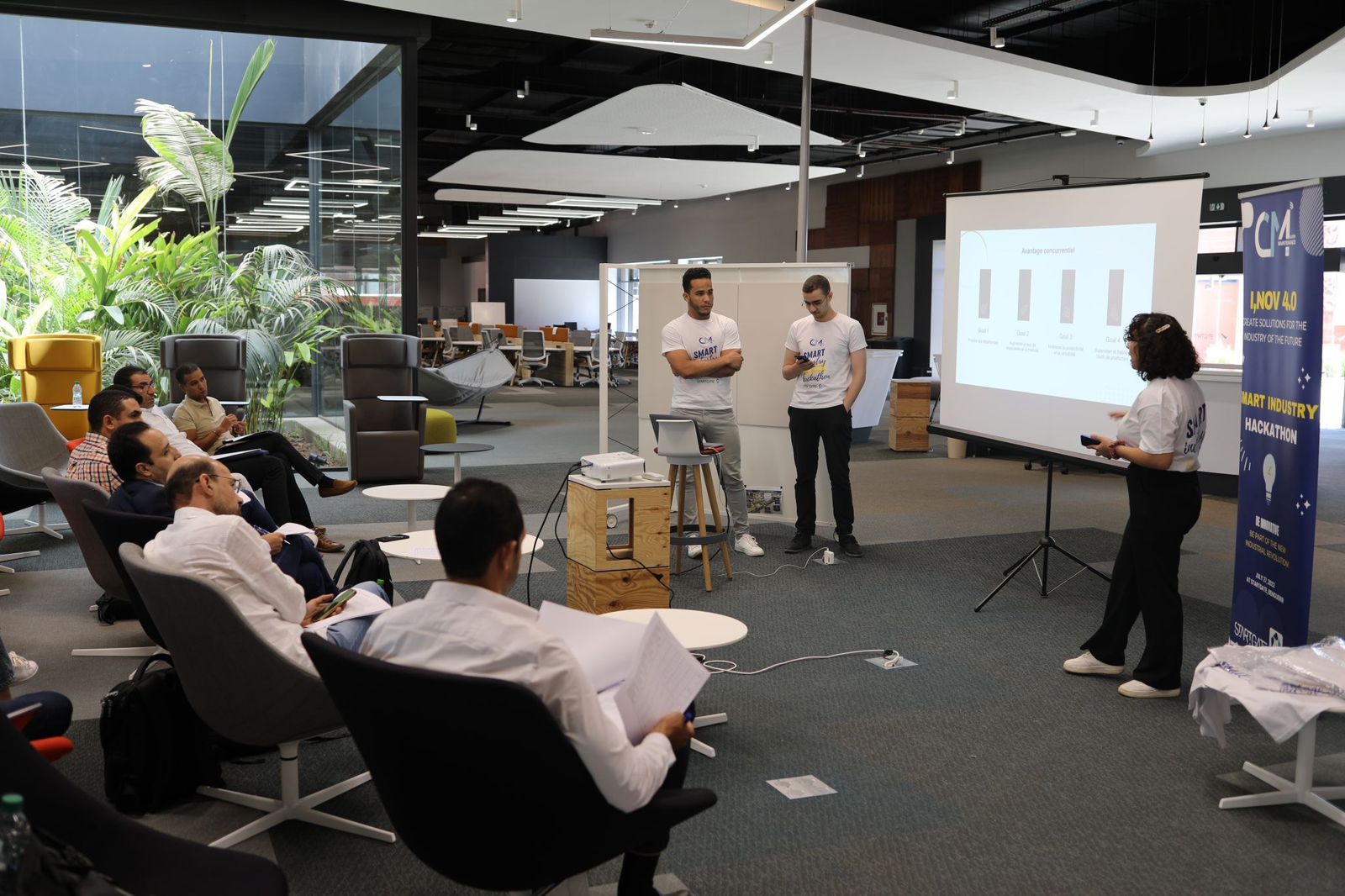 The first edition saw the participation of 30 teams from various engineering schools in Morocco (UM6P, ENSAM CASABLANCA, ENSAM MEKNES, UPM, 1337 Benguerir, ENSA MARRAKECH, and ENSA SAFI ).
Ten finalists were present at the Benguerir Startgate to present their project ideas to a panel of judges made up of managers and entrepreneurs from various fields. The teams attempted to defend their project ideas before the jurors, convincing them of the added value they would bring to the Moroccan industrial ecosystem.
The participants demonstrated their motivation and skills during their presentations, demonstrating the quality of training offered by Moroccan engineering schools, as well as the young skills our country possesses, which makes us proud and optimistic about the future of the Moroccan industry.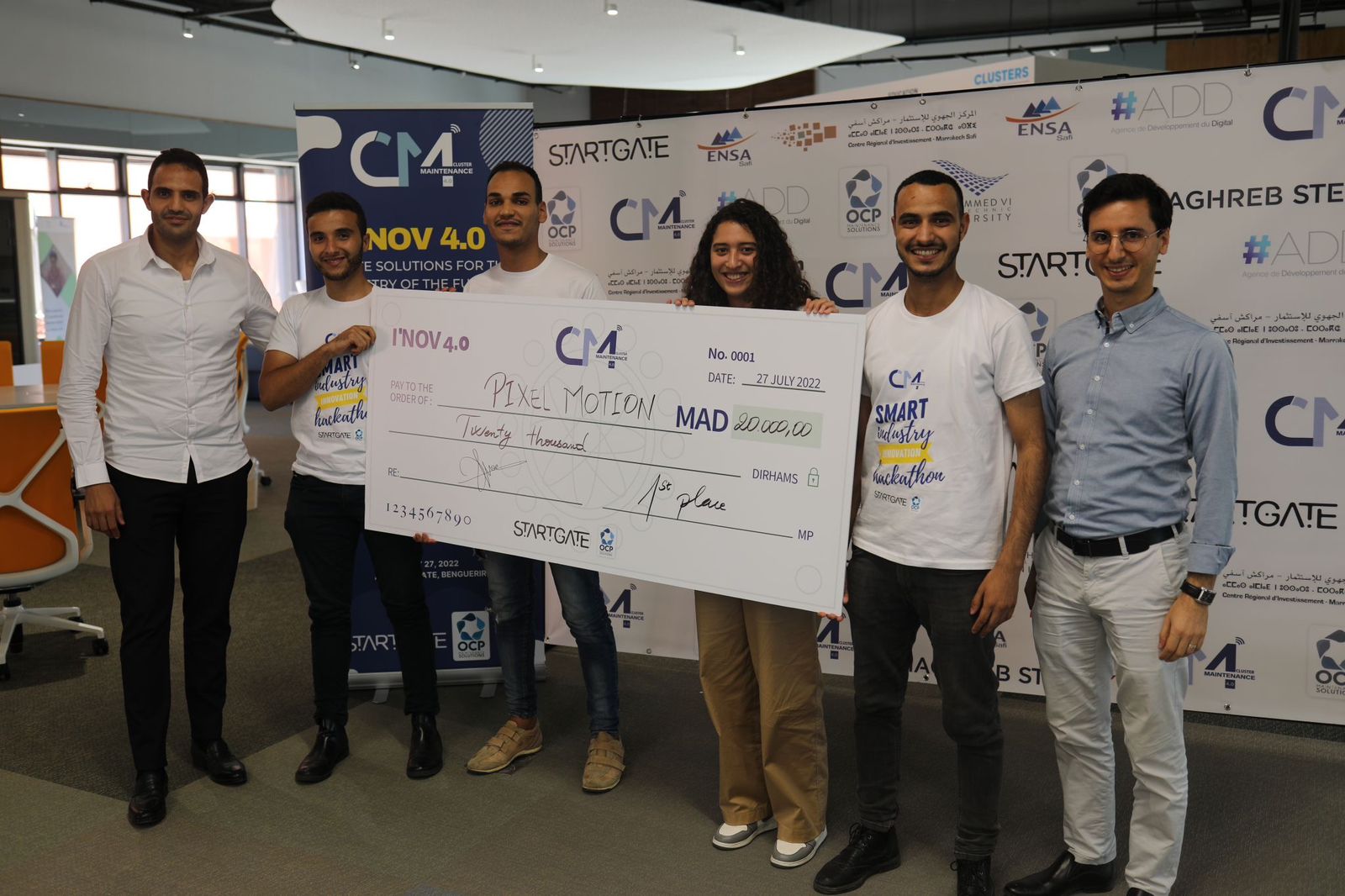 The first edition saw three award-winning projects, including Pixel Motion (ENSAM CASA), which won the first prize worth 20,000 MAD. Eyes of Industry (ENSAM MEKNÈS) won the second prize worth 15,000 MAD and Black Swans (UM6p Benguerir) won the third prize worth 5,000 MAD.
JBILi Abdenour, President of the Maintenance 4.0 Cluster, announced that a second edition would be held next year, with the same ambition and common goal: to boost the industrial ecosystem and make our country a pioneer in Industry 4.0.