The Impact of Digital Transformation Industry 4.0 Era
Digital transformation Industry 4.0 reshape industries, creating new possibilities and efficiencies.
Industry 4.0 integrates digital technologies into industrial processes, promoting connectivity, automation, data-driven decisions, and smart manufacturing.
This harmony between digital transformation and Industry 4.0 is revolutionizing various sectors. Organizations leverage data analytics, AI, IoT, and automation to optimize operations and drive innovation from manufacturing and supply chains to healthcare and energy. Embracing digitalization and Industry 4.0 is no longer a choice but a strategic necessity in the era of connectivity and intelligence.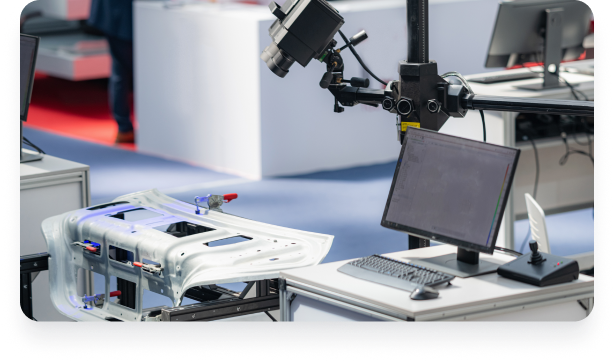 Our Industrial Digitization Solutions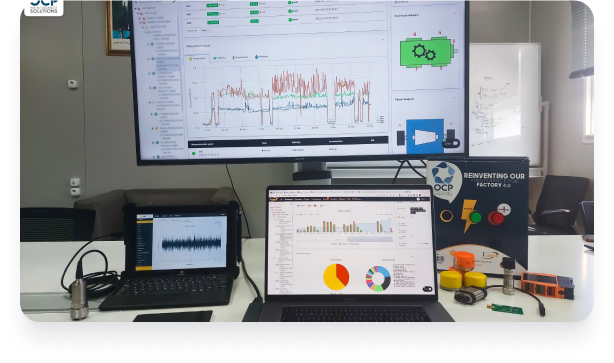 Online Condition Monitoring
In the modern era of digital transformation Industry 4.0, everything is connected – from computers to cars, phones to homes, and almost every electronic device you encounter. This connectivity is made possible through the Internet of Things (IoT), a technology that enhances and simplifies your daily life.
At the forefront of this technological revolution, our comprehensive IoT services combine advanced machine learning and analytics to deliver tailored solutions for your business. Our IoT solutions cover vital points such as:
Analyzing key performance indicators.
Sending timely alerts for anomalies detected.
Conducting advanced diagnostics.
Predicting failures in advance.

Smart Inspection Services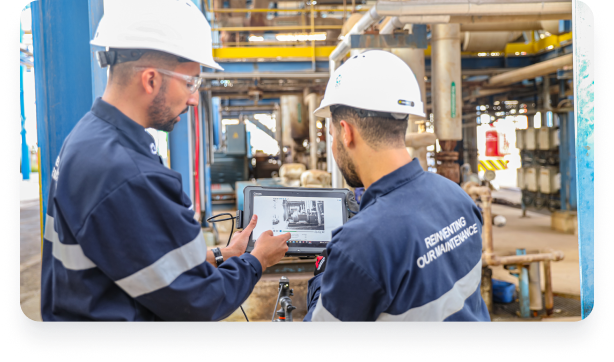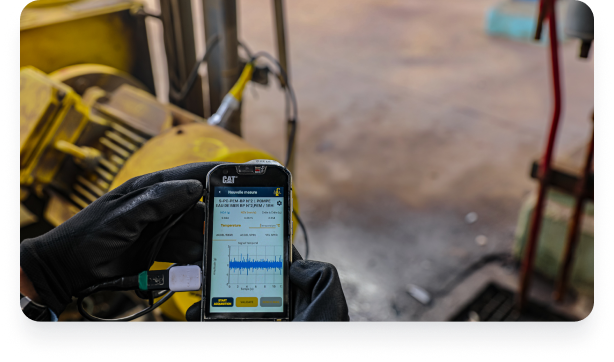 Predictive Maintenance Service
Revolutionize Your Operations with Predictive Maintenance Services.
Say goodbye to unexpected downtime and hello to optimized efficiency.
Our predictive maintenance software uses data science and predictive analytics to forecast potential equipment failures. By scheduling maintenance at the optimal times, you can extend equipment lifespan and prevent costly failures. Take a step towards reducing downtime and achieving maximum efficiency.

Unlock Efficiency and Savings with Digital Twins Technology.
Discover the power of digital twins technology – a virtual replica of your equipment, meticulously representing its real-world counterpart, transforming insights into action.
By simulating scenarios and optimizing performance virtually, you can address issues early and uncover opportunities for enhancements. Explore how you can revolutionize your operations and drive impactful improvements.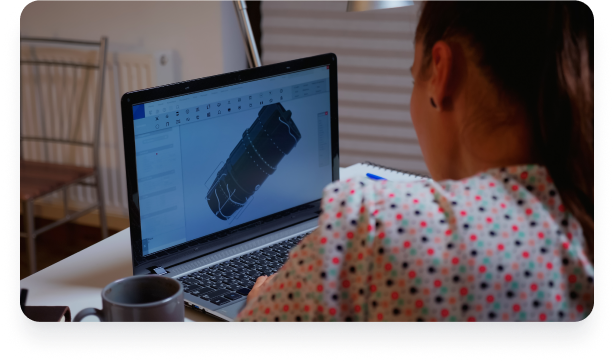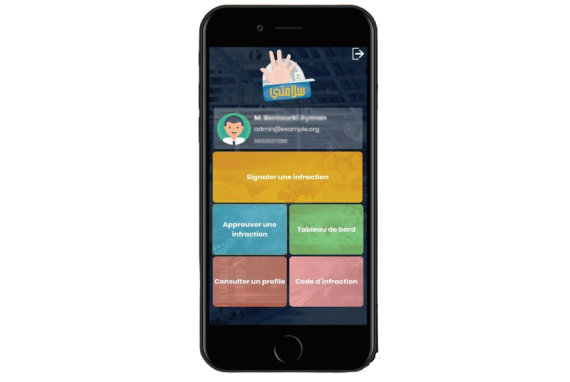 Industrial Application Development
Tailored Industrial Application Development Following Your Needs.
We craft complex solutions that cater to your unique requirements, transforming your operations into a more efficient, sustainable, and profitable ecosystem.
While industrial digitization 4.0 lays the basics, mobile applications amplify growth by offering mobility and intuitive interfaces. As smartphones evolve into powerful tools, driven by advancements like 5G, they become instrumental in optimizing operations.
Discover how our expertise in industrial application development can craft custom solutions to meet your specific needs.