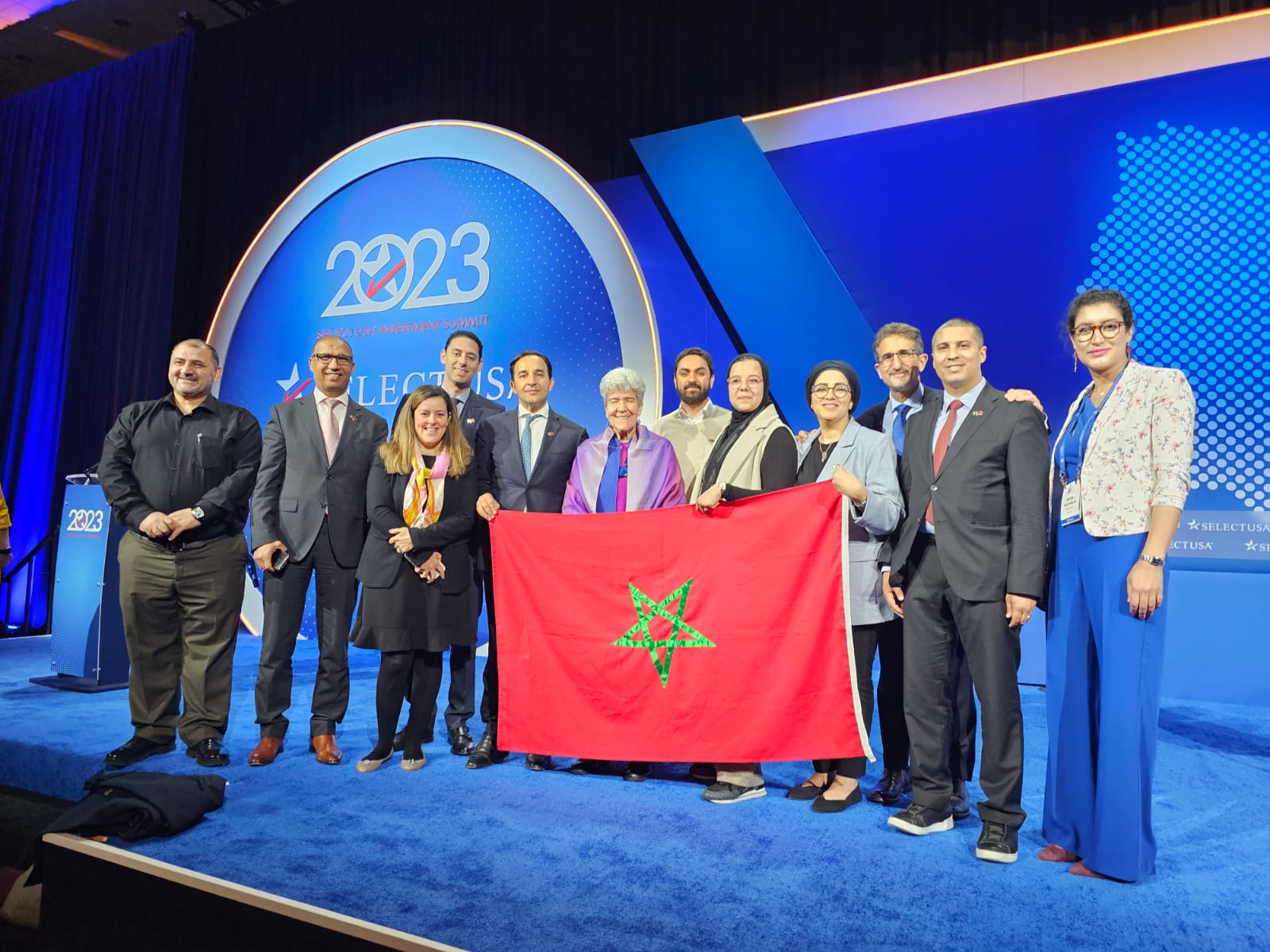 Exploring Opportunities: The Select USA Investment Summit for Moroccan Businesses
Earlier this week, the Select USA Investment Summit, orchestrated by the Commercial Service of the U.S. Embassy in Rabat, in partnership with the American Chamber of Commerce, provided a pivotal opportunity. Moroccan businesses participated, exploring prospects and investments. The summit showcased diverse offerings at local, federal, and national levels.
Strengthening Global Partnerships at National Harbor
While held at National Harbor in Maryland, the event attracted attendees worldwide. Government dignitaries, industry experts, and U.S. state representatives converged. Diverse themes were explored, spanning multiple sectors. A focal point was women's role in technology and innovation.
Moroccan Innovation Shines on the Global Stage
Eventually, "OCP Maintenance Solutions," a pioneering Moroccan company, marked its presence. Represented by Ms. Sara Khadim, Head of Business Development, PR & Strategic Alliances, they advanced to the final competition round. They stood with Canada, Israel, and Ukraine representatives. Recognition spotlighted Moroccan startups' global ingenuity.
Pioneering International Expansion in the Modern Era
Moreover, focusing on international expansion, the American Chamber of Commerce director emphasized an evolving landscape. Development transcends choice to imperative necessity. She illuminated the U.S. market's attractiveness and profitability. It's a prime investment destination globally.
Unlocking Opportunities with the Select USA Investment Summit
Lastly, the cornerstone event, Select USA Investment Summit, propels foreign direct investment (FDI) into the U.S. Supported by the U.S. government, it connects qualified foreign enterprises with U.S. economic development agencies. The dynamic linkage streamlines business investments job creation, and fortifying global collaborations.