In a bid to stay abreast of emerging trends and technologies in the rotating machinery sector, OCP Maintenance Solutions' CEO, Abdenour JBILI, and Head of e-Measures, Mohammed GRAR, recently participated in the Rotating Machinery Technology & Innovation gathering – RoTIC Symposium 2023 held in Dubai, UAE.
The RoTIC Symposium is recognized for its focus on fostering discussions and knowledge sharing among professionals in the field of rotating machinery technology. This year's event saw a congregation of industry experts, innovators, and technologically driven enterprises exchanging insights on the latest advancements and challenges facing the sector.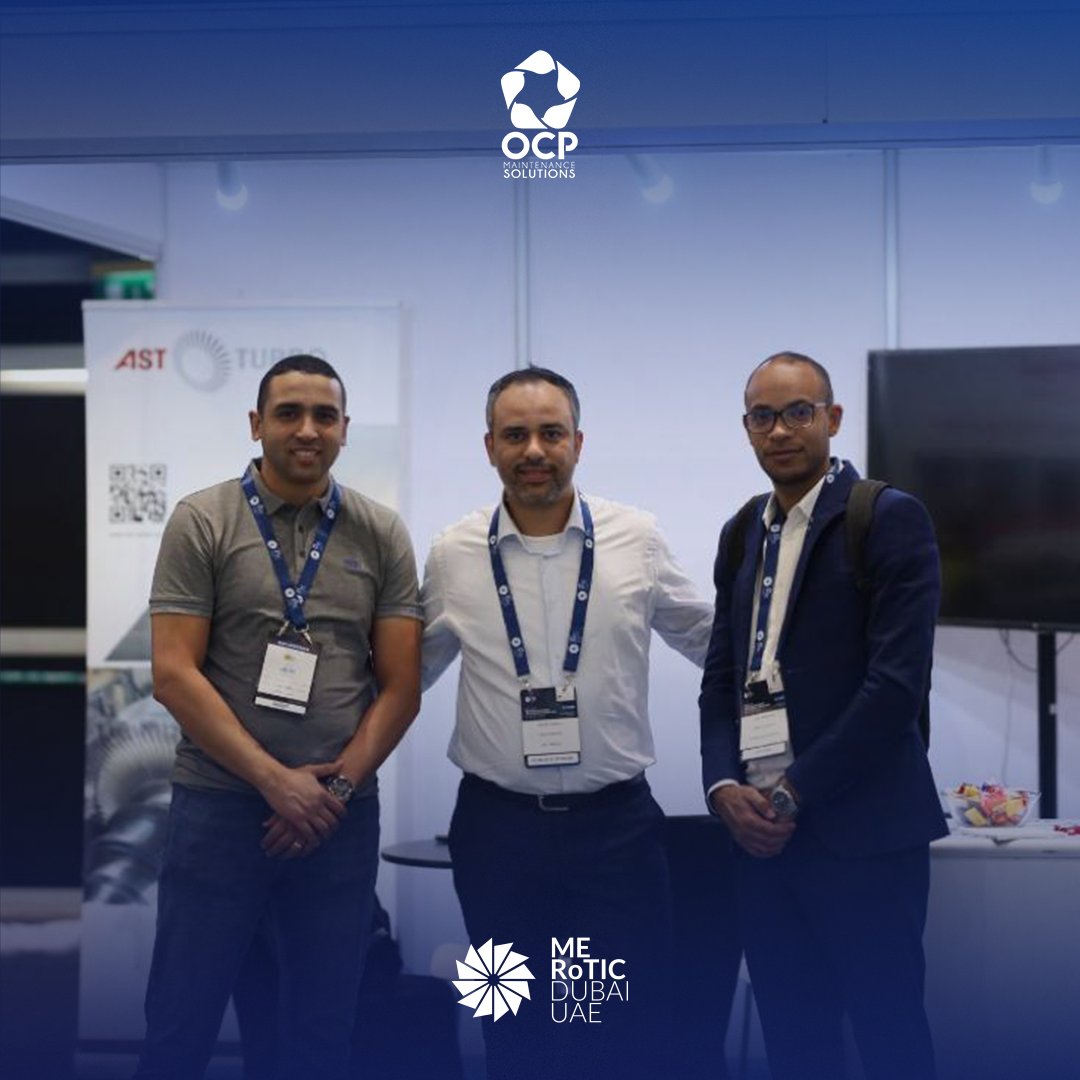 Representing OCP Maintenance Solutions, JBILI, and GRAR actively engaged in the dialogues, contributing to the broader conversation surrounding the technological advancements in rotating machinery. Their participation underscores OCP Maintenance Solutions' ongoing commitment to contributing to industry dialogues and staying updated with evolving technologies.
We extend our gratitude to the organizers of the RoTIC Symposium for facilitating such a crucial platform for interaction and learning. The discussions and connections made during the event are invaluable and reflect the collaborative spirit of the rotating machinery community.
The insights gleaned from the symposium are expected to inform our future strategies in rotating machinery technology, ensuring that we continue to effectively meet the industry's evolving demands.
We look forward to further engaging with the global rotating machinery community in future events and continuing to contribute to the progressive narrative of technological innovation in the sector.