We were delighted and privileged to welcome a distinguished German delegation consisting of representatives from GIZ Morocco, Competence Center on Automation, and P3 to our Cluster Maintenance 4.0 headquarters. In collaboration with OCP Maintenance Solutions, this visit laid the foundation for exploring new avenues of collaboration and cooperation, primarily focusing on industrial digitalization and talent development in Morocco. The visit was a remarkable event that fostered engaging discussions and a shared commitment to drive innovation and empower Moroccan talent for the digital era.
Exploring Collaborative Opportunities:
The meeting commenced with a warm exchange of greetings and introductions, symbolizing the strong bond between Germany and Morocco. Both delegations emphasized the importance of industrial digitalization as a key driver for economic growth and competitiveness. The discussions involved identifying synergies and exploring potential partnerships to enhance technological advancements in various sectors.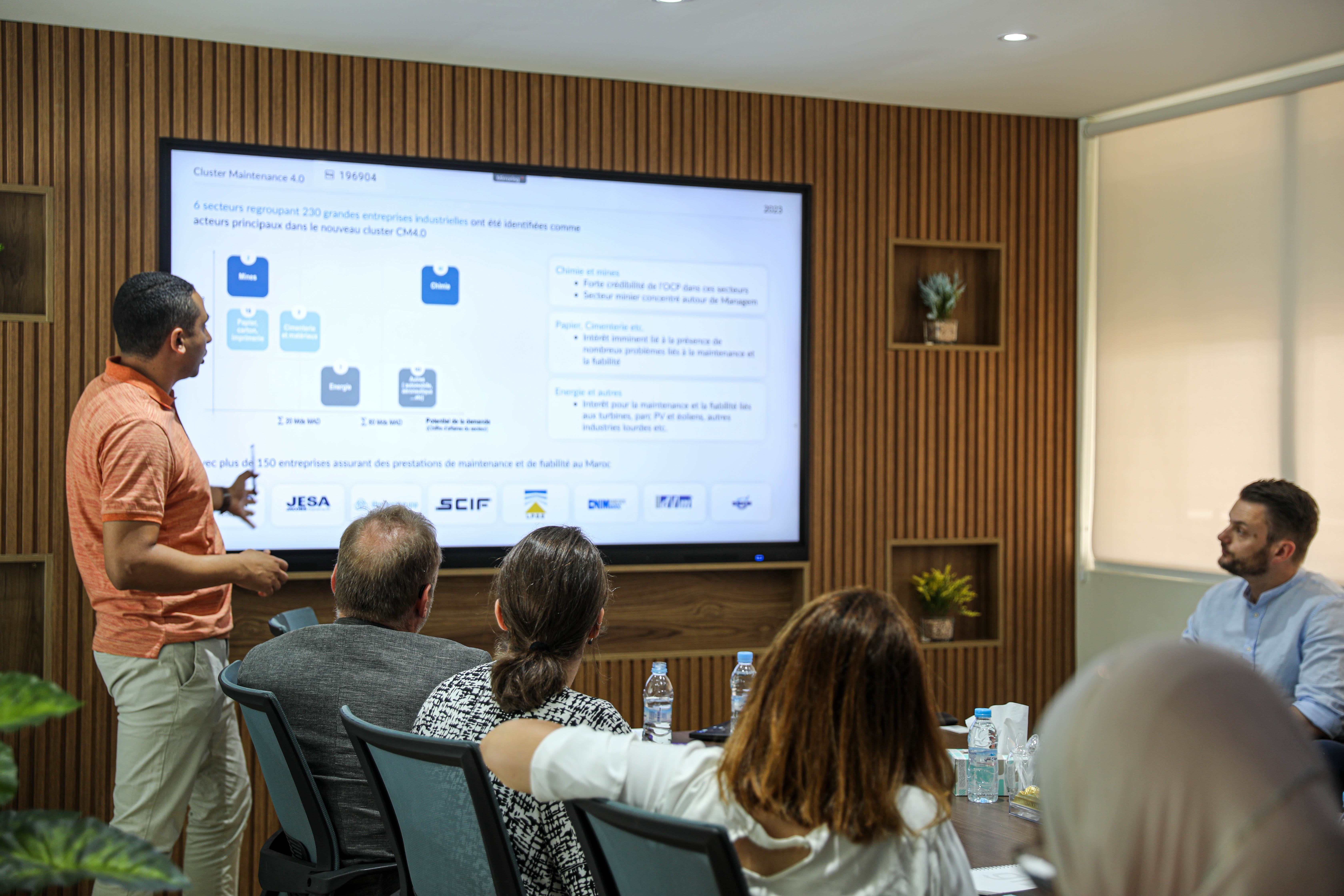 Knowledge Exchange and Transformative Initiatives:
Our esteemed guests shared their expertise and best practices in automation and digitalization during the visit. This knowledge exchange session proved invaluable for our team, as we gained insights into cutting-edge technologies and strategies employed by Germany's leading organizations. The delegation also expressed a keen interest in understanding the local talent pool and the initiatives taken to develop a skilled workforce for the digital era.
A Shared Commitment to Innovation:
A strong spirit of collaboration and innovation characterized the visit. Both delegations acknowledged the potential for joint projects and initiatives that would create a lasting impact on the industrial landscape of Morocco. By leveraging our collective strengths, we aim to develop innovative solutions that address the challenges industries face in the digital transformation era.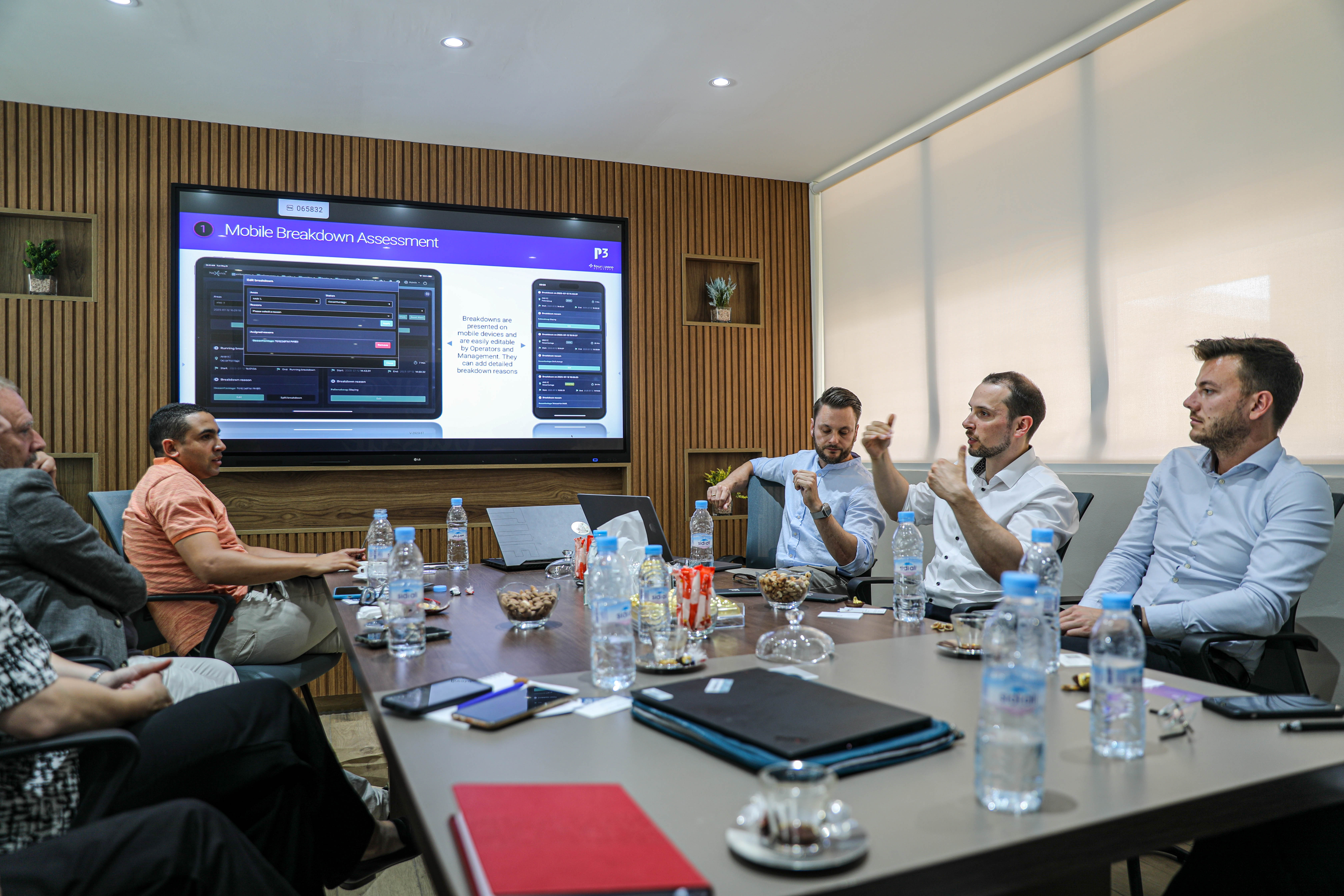 Building Bridges for Future Partnerships:
We are excited about the possibilities that emerged from this memorable visit. We look forward to nurturing these connections and forging robust partnerships as we move forward. The visit catalyzed future collaborations and joint ventures that will revolutionize industrial processes and foster talent development in Morocco.
Stay Connected for Exciting Updates:
This visit begins a transformative journey characterized by knowledge exchange and impactful initiatives. We invite you to follow our page to stay updated on the progress of our collaborative efforts in industrial digitalization and talent training. By joining forces, we can achieve greater heights and contribute to advancing Morocco's industrial landscape.